Developer
: i-nigma
Download i-nigma barcode reader and discover the coolest way to get content on your mobile. With the i-nigma reader installed on your mobile, you'll be ready to decode smartcodes and connect direct to the mobile internet.
Try these sample smartcode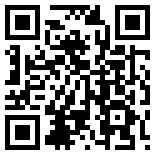 point your camera over the sample barcode while running the i-nigma barcode reader application on your camera enabled Symbian device !
check supported devices